References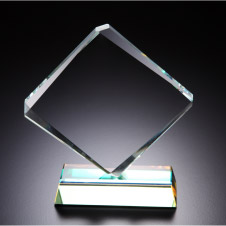 The NovioSys people were leading members of several teams , awarded by European prizes from European Commission - EC and European Space Agency - ESA
EC
IST Prize 1999 SignBox - the first system in the world market, enabling a digital signature of digital photgraphs. System was used for the identification of car accidents by Czech Insurance House (ČP). System was sold to Olympus Optical, Tokyo.
ESA
Galileo Masters 2005 - Gold - Personal Watcher - The personal communication and localization system. Personal Watcher was developed first of all for tracking of children and blind people. It allows to localize person via GPS and communicate via GPRS. It was probably one of the first similar system in EU.
Galileo Masters 2008 - Gold - I-help-You - Security system for endangered people.-Basic philosophy of proposed system is based on mutual relationship between two groups, normally separated:
-The endangered - children, handicapped people, victims of violence or accidents
-The rescuers - policemen, firemen
The technology, I-help-You system brings, allows the members of the first group participate in the emergency situation and thus become effectively the rescuers
Galileo Masters 2009 - Gold - INPRESOL - The first monitoring system for risky pregnant women. Integrated system of prenatal care INPRESOL is an electronic system developed for prenatal monitoring (screening) of risky pregnant women with subsequent automatic analysis of collected data. System is based on precise measuring of abdominal pressure and thus control contractions. It helps medical specialists recognize imminent premature delivery in time. It is suitable both for hospitals and outpatient gynecological clinics . This system is in serial production from 2015 under brand name PrenCare.
Galileo Masters 2010 - Gold - Disaster Monitor - The autonomous communication system for disaster regions. DVB Disaster Monitor is hybrid communication network for future disaster emergency systems. The main idea is the fast deployment of communication environment in the affected area, connected by high-speed channels via satellites to Internet backbone links and PSTNs through use of state-of-the-art satellite and wireless technologies based on full support of TCP/IP data transmission observing international standards. Special numbering plan for telephony and plan of IP addresses will enable the rescue teams to communicate with the crisis management, medical and humanitarian teams. The system succesfully tested during FP 6 European projects with Spanish army. A new solution based on RTLS system MacTrack will be at disposal in 2016.
Galileo Masters 2011 - Silver - TLIGS - RFID logistic system for trains. This patented system was developed in order to increase the safety in the railway enviroment. A new version based on the use of NovioSys RFID system MacTrack is under development .