PrenCare - Integrated Prenatal Care System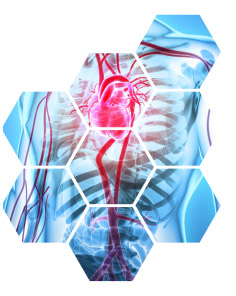 PrenCare - Integrated Prenatal Care System
PrenCare™ is unique, first of its kind mobile device for monitoring uterus activity at home. It is mainly intended for expectant mothers who have risk pregnancy and face the possibility of pre-term birth. Development of this device started in IMPULS programme under patronage of Ministry of Industry and Trade of Czech Republic in 2004. Whole system was developed in the Czech Republic and is patented. Apart from mass production MacTechCity is striving to further develop the device and improve prenatal care.
How Prencare™ works?
Integrated Prenatal Care System PrenCare™ is based on continuous external tocography along with tracking the movement activity of expectant mothers.
PrenCare™ mobile unit is affixed with elastic belt to belly. Mobile unit utilizes precise sensors to monitor uterus activity and movement and stores the data. Data reading is completely passive, no radiation is emitted during the process and thus is perfectly safe for both mother and its child for long-term use. Data are transferred on daily basis only after the mobile unit is removed from body.
Data transfer to server can be done either by connecting the mobile unit via USB cable to computer or to smartphone by Bluetooth. PrenCare™ supports Windows, XOS, Android and iOS. Server processes the data which can be accessed by doctor through encrypted web portal.
PrenCare™ itself does not treat risk pregnancy but it provides valuable data on uterus activity and points out any abnormal readings to doctor.
Key benefit of Integrated Prenatal Care System PrenCare™ is a long term monitoring of uterus activity of expectant mothers in their home environment during normal daily activities. Ability to monitor, store and process data of uterus activity and movement of expectant mothers in long term opens new possibilities of objective evaluation of health condition.
Important ability of PrenCare™ is also objective verification of therapy prescribed by doctor to normalize uterus activity.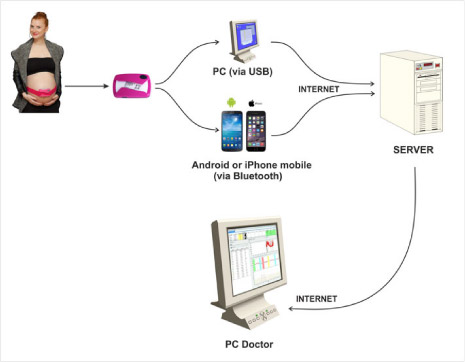 Highlights
Highlights
- Tocographic holter with Semi-automatic data analysis
- Unique device in current clinical pracitce
- International patent (PV 2009-127, WO2010099764)
- Tested in Ustav pro Matku a Dite v Podoli (Czech Republic, Prague) and other institutions
- Conforms to international healthcare standards
- Completely safe for both expectant mother and its child - no radiation
- Improves prediction rate of pre-term birth
- Early warning on changes of uterus activity and semi-automatic data evaluation
- Long term to non stop monitoring as required
- Monitoring of expectant mother without need of hospitalization
- Objective check of presribed behavior
- Quick evaluation of therapy effects on uterus activity
- Easy to use
- Data transfer via computer or smartphone (Win, XOS, Android, iOS)
- Suitable for hospitals, practicioners and as home monitoring with physician's guidance
MacTechcity has developed and is producing PrenCare™ for PRENCARE s.r.o., which is the author of solution and holder of patent rights.